Samsung Galaxy S8 AKG earbuds: $99 of pure sound or a mediocre freebie?
Samsung Galaxy S8 lineup has begun their journey, having launched in most parts of the world now. The lineup brings along some pretty new innovations, Samsung's own assistant, the Bixby, and the portable docking desktop solution, the DeX. The future seems to be quite promising for the lineup. What's more amazing is the fact that users get to have free AKG earbuds along with the devices which, otherwise, would cost one a whopping $99.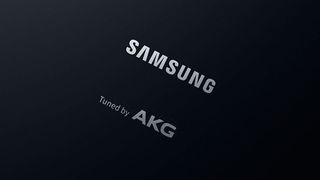 D
oes this mean we would be getting quality sound from these buds?
The Sound guys, well known for their headphone reviews, have reviewed these earbuds in this video.
AKG is a pretty known brand in itself, and getting a $99 dollar headphone for free is not bad from any point. The braided fabric material feels quite premium, although the buds are not totally tangle-free, at least they look great. The noise cancellation is not the best in these, but they deliver excellent bass.
Thanks to the amazing sound balance in the S8, the sound output is pretty good from the buds, with clear and distinguishable music.
Related:
The in-line microphone and the buttons are a nice addition. But that being said, this is pretty much it to the headphones. There is nothing catchy other than the looks, making one wonder, are they really worth a 100 bucks? Had they not been free, one would be having second thoughts before buying these.
But we are being too greedy out here, aren't we? These are way, way better than the standard Samsung earphones, and some prime manufacturers, even Google for that matter, do not even ship bundled earphones with their smart phones, so this is a pretty neat step taken by Samsung.
What are your thoughts about these AKG earbuds? And what are your thoughts about the S8? Do let us know in the comments section down below.