Moto C, Moto C plus specifications spotted, said to target First- time Smartphone buyers
If you are reading this, belong to planet earth, and are a human being, chances are very less that you have not used a smartphone till now. But again, there's always a starting point to everything, we usually go for a 'test product' before investing. And this holds true for smartphones as well. Motorola is, reportedly, launching a range of devices for those who are new to the world of smartphones. These devices will offer a power packed performance, all in a decent price package. These are supposed to be the company's "most affordable smartphones" so far.
Both the devices are supposed to be running on Android nougat with a clean, stock UI.


The devices are expected to sport 5-inch displays. But the Moto C Plus has been tipped to come with an HD screen resolution at 720x1280 pixels, whereas the Moto C is expected to come with an FWVGA screen resolution at 480x854 pixels.
RELATED:


One interesting thing to be noted is that the device will be launched in a 3G as well as a 4G enabled variant.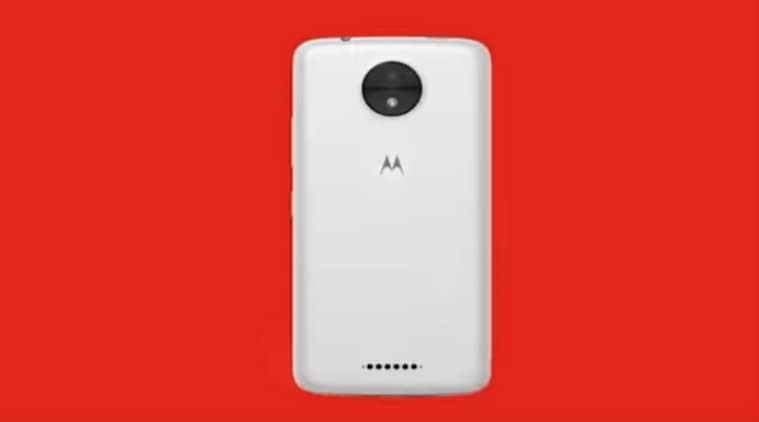 On the memory front, the Moto C is expected to be having 1 GB of RAM whereas the plus variant will be having a 2 GB RAM. Additionally, a 16 GB internal storage is expected in the C plus and a 8/16 GB setup is expected in the C variant.
Moving on to the battery, Moto C smartphone has been tipped to come with a 2350mAh battery, the Moto C Plus will come with nearly double the capacity at around 4000mAh.



The camera of both the devices won't be something to talk about much, as it is majorly focusing on a different set of audience, still a 5 mp/2mp camera setup can be expected.
The device will be available in Black, White, Gold, and Red colour variants.
The devices will be running on a Mediatek chipset. While the Moto C will be running a 32 bit variant at 1.3 Ghz OF, the C plus is supposedly to feature a 64 bit architecture at the same clock speed.
As of now, there has been no official price detail about the devices, but they are for sure going to be cheaper than the Moto E lineup.