Logitech K400 Plus: the WINdows keyboard
In the last article, I talked about a wireless keyboard made by logitech (
Read Logitech k480 wireless keyboard review: productivity at its best)
I am using this keyboard as of now for making my articles on the go and honestly, it has made life much easier, with its cross device functionality and sturdy build. Moreover, it makes my Ipad so much more than it used to be. The problem with the k480, however, is that it lacks a trackpad, which, for me is not a requirement, but I got a lot of comments about the lack of a trackpad in this keyboard, hence the reason for this article.
In this article, I would be telling you about another great piece of tech from logitech, named Logitech k400 plus.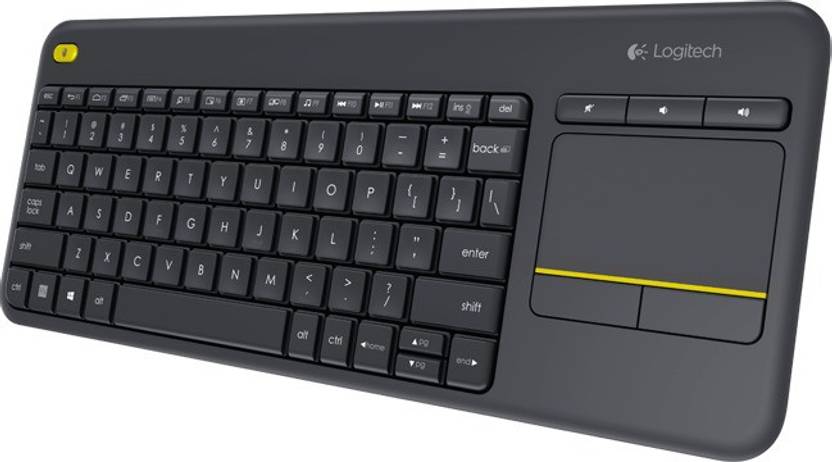 This one is particularly fit for desktop pc and laptop devices.
As you can see in the image above, the keyboard uses pretty much the same color language as the k480 variant, but the usability is somewhat different.
It lacks the 3 device toggle switch and the device holder tray, but it packs in a trackpad along, which is a welcome feature for those who are more inclined towards a windows ecosystem (it supports Mac os too though)



The buttons provide a very good feedback, and the keyboard is built with a very good quality material, which, thankfully, does not provide that irritating creaky sound.
Though it is not a completely wireless gadget as a usb is required to be plugged in the device to be used with, so for those who need a keyboard primarily for a tablet or a mobile device, they might consider the k480 as it is more suited for devices like those.
As you can see from the image, there is a dedicated windows button on the keyboard, so it is more inclined towards pc usage.
Features:
left- and right-click buttons below the touchpad
volume control buttons
For two-hand control, typically used by those who like to use their thumbs to navigate, a left mouse-click button is located on the upper left side of the keyboard
User can press the left mouse click button at the top-left of the keyboard to perform a click or comfortable two-handed navigation



press the Fn key and slide one finger anywhere on the touchpad simultaneously to scroll for two-handed navigation
Specifications:
Windows® 7 and later Chrome OS™ Android™ 5.0.2 and later
Product Details
Power Features
Warranty
Verdict:
After using the keyboard for a week, I can very well say that it deserves a buy for sure. If you are in search of a powerful keyboard which you can take along when you are out, this one is for you.