Apple Clips, Here's all you need to know
In case you haven't noticed yet, Apple has launched a new video editing app, named simply, Clips. Why? Because you can create video clips with it.
On opening the app, you are greated with a square capture screen, with your front camera peeping at you, showing some filters which you can access by flicking left or right - all snapchat so far.
But other than all these snapchat like features, this is a very powerful video editing app in itself, making it capable enough to create sub professional video clips. With social media showing a good considerable rise in the use of videos, this is for sure a good take from Apple, for Imovies is good, but it has its own limits.



The app provides three ways of creating video. You can take a picture or capture a video from within the app, or use something from your gallery. All options are located right below the viewfinder.
One big problem which we noticed so far is that it fits all the images to a square aspect ratio.
Apple has put in four ways of customising individual clips – "Live Titles", that is text, filters, overlays, emoji, and "posters", which are basically title cards. Filters, overlays, and posters are straight-forward to use. You pick one from the options, drag them around for placement, and can double-tap to edit the text within. Unfortunately, just like Snapchat, the emojis here don't render in high-res.
RELATED:
You can also embed music into the videos, either using the app's library, or your own, which is a neat feature.



What's amazing is, the app automatically mix it with the video. After you are content with your editing, you just have to click the done button and click on the share icon, from where you can either save it in the device, or, simply share it.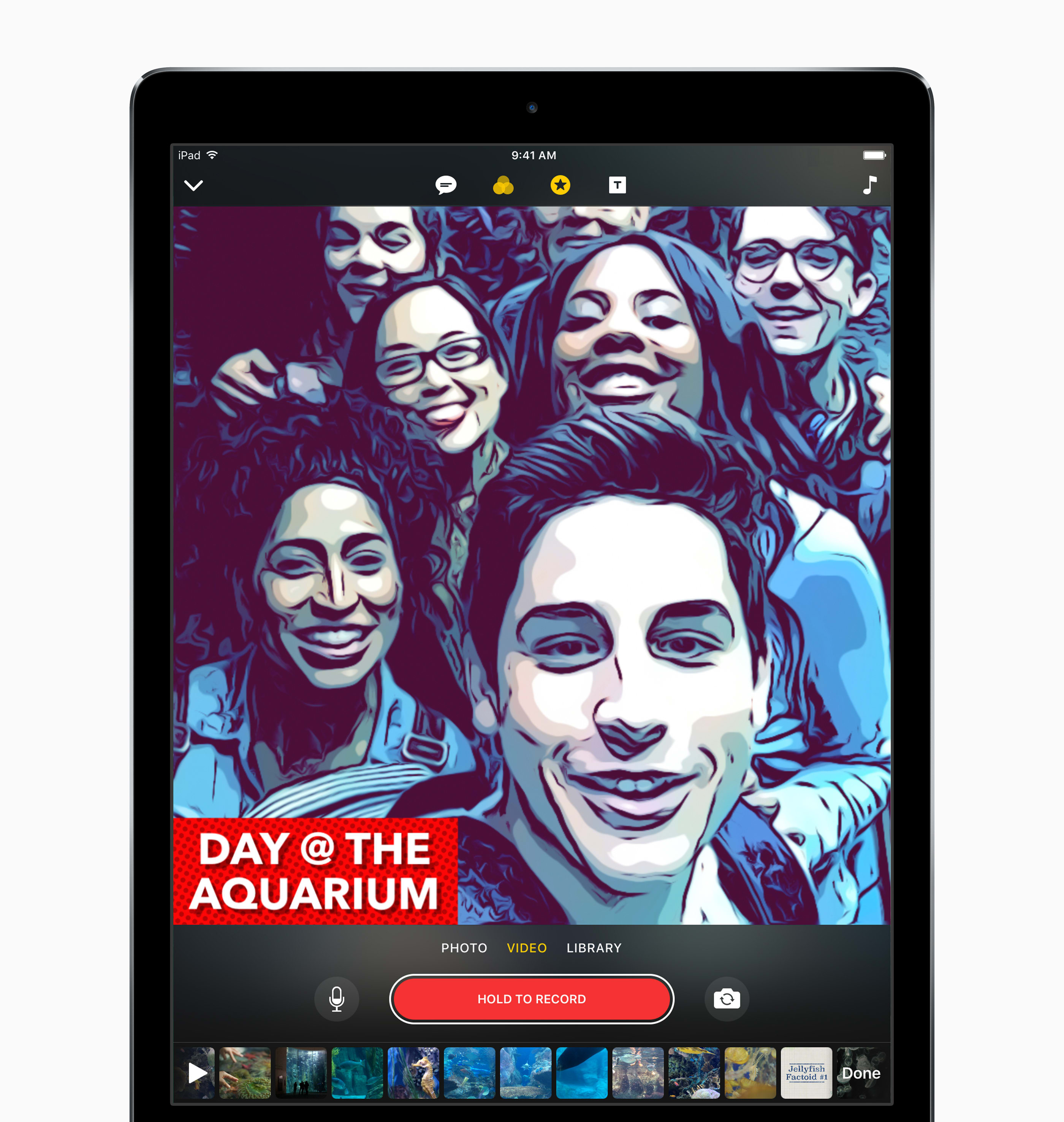 So what are you waiting for? Go share some videos will you?
[left-sidebar]